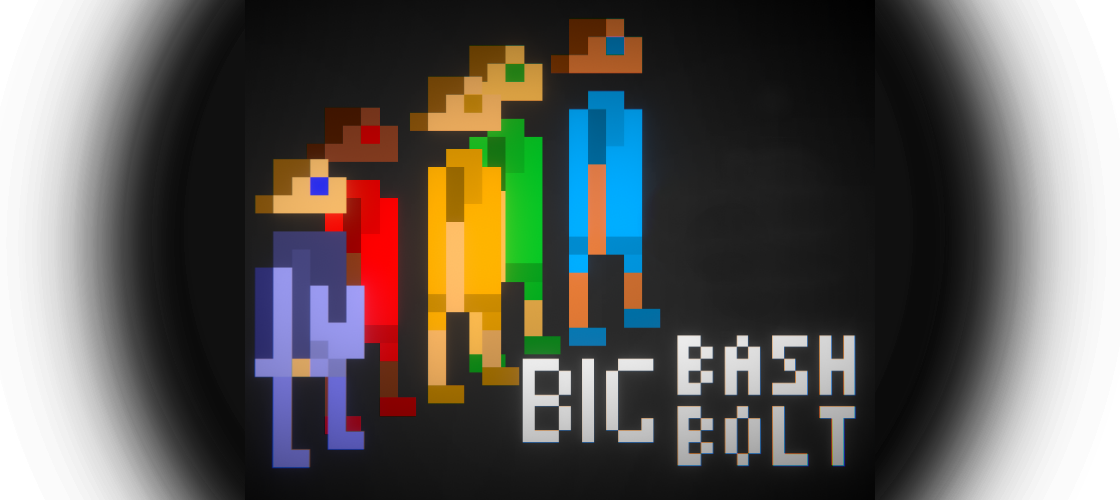 Big Bash Bolt
The community has been awesome, and reported some, really creative bugs. One dude found that if you were losing a race, and other racers had completed their three laps, you could just kill everyone to get to first place, even though others had already completed the race. That's actually a neat exploit, so good job to him for figuring that out. Hint though, that doesn't work anymore, otherwise I wouldn't be telling you about it. There were a few other bug fixes, but they're boring.
What is the future of Big Bash Bolt?
This is more or less it. I had a strange problem with this game... I have too many ideas. I couldn't limit myself. I started making levels, but before I knew it, I had a 100 step plan to create the most bloated game ever released. I also kinda got bored of making levels. So with all of that, I have decided to call Big Bash Bolt finished. Not because there's nothing else to do, but because there's too much, and as long as this project is open, I will be stuck with it in the back of my mind whilst making no progress.
So all up, this is a weird devlog, but the game is released. It was released earlier, but now I'm taking off the active development tag, ready for me to work on something else. I hope you enjoy the game, and see you on future game releases.
Files
Big Bash Bolt WEB v1.5.1.zip
Play in browser
Jul 22, 2019
Big Bash Bolt WIN v1.5.1.zip
26 MB
Jul 22, 2019
Big Bash Bolt MAC v1.5.1.app.zip
44 MB
Jul 22, 2019
Big Bash Bolt LINUX v1.5.1.zip
30 MB
Jul 22, 2019