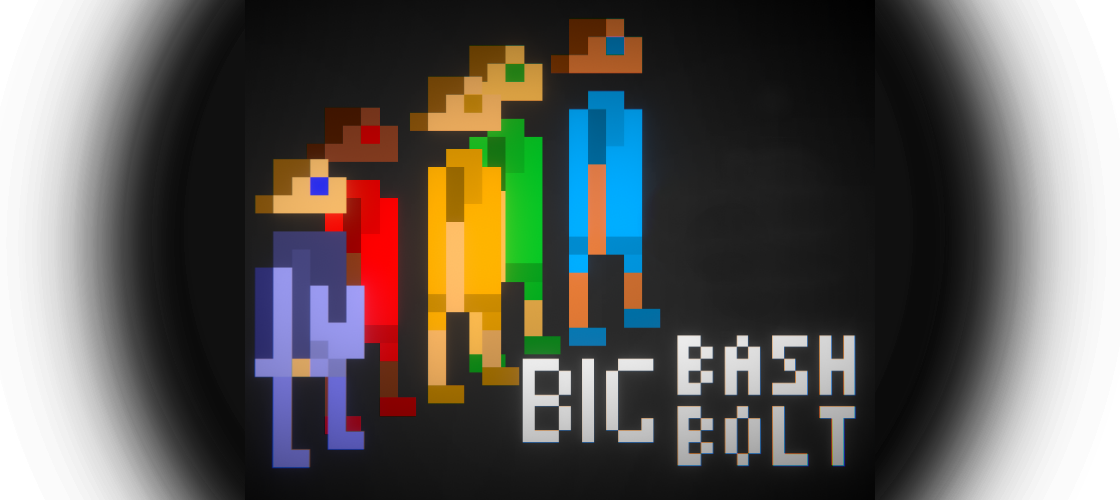 Big Bash Bolt
Some awesome stuff coming into v1.5!
---
Okay, first off we got some lovely new graphics, and a much nicer map. I took the time to spoof it up, making it look all nice and pretty!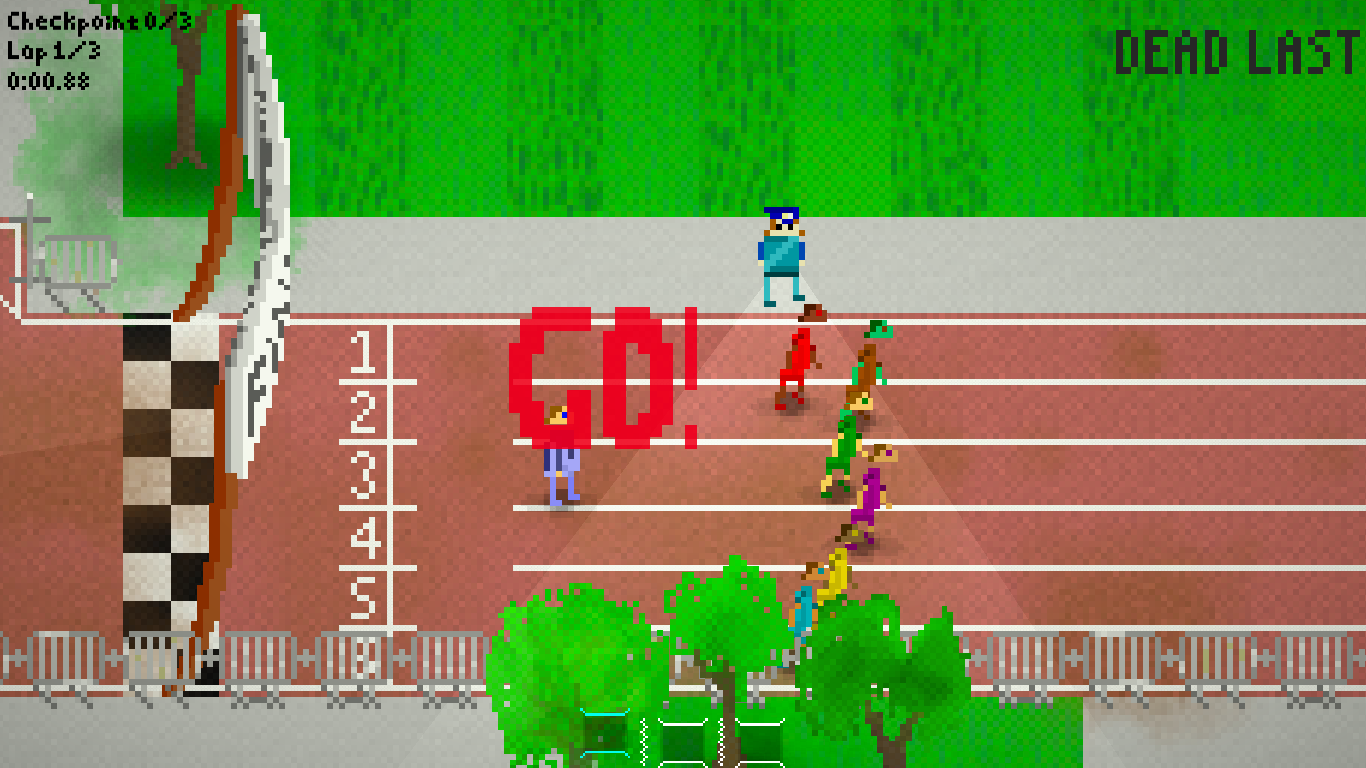 The grass is now pretty, there are trees, and everything has a nice dither effect. The entire map is looking beautiful, and now the world has character. There's even a few things hidden around the place. To ease you into this world, the camera is now less jarring, and has a better idea of what things you want to be focussing on. It doesn't make all the sudden movements that it used to, and is now more gentle on the eyes. There's also a timer, adding on to the extended UI of last update. With that timer, you can now beat your best time, and get notified of new highscores and your best placing. Competetive mode, activate!
Watch out, There's also a lot of balancing that has been done under the hood. Different racers have different stats associated with their performance in the race. So now, they have different traits, as some accelerate, turn corners and move at different paces. There's also been a heap of balancing. You now accelerate faster, so that you can get into the game faster between deaths. The game is also nicer on newcomers, with items moved back onto the road, since new players didn't go out of their way for the items. Items are also placed in strategic spots to suggest some fun little tactics. Tips got a lot smarter, and you won't see the same info twice, so now the death screen is like an encyclopedia of useful tips to help you on the next run. Overall the racers are quicker, but there is less Race Officials, all of whom are less sensitive, so now there is more opportunities to cheat. With the increased speed of the racers, you'll need to push the game to its limit!
It now feels much better to play, and at least for me personally, the deaths feel fair, like I misjudged a situation. What do you people think? All of these changes have been recommended by the players, so let's just say your words bear weight, good bad or indifferent. Levels are coming out next update, however that is admittedly a while away. Until then, cheers, and hope you enjoy the new update.
Files
Big Bash Bolt WEB v1.5.zip
Play in browser
Jun 21, 2019
Big Bash Bolt WIN v1.5.zip
26 MB
Jun 21, 2019
Big Bash Bolt LINUX v1.5.zip
30 MB
Jun 21, 2019
Big Bash Bolt MAC v1.5.app.zip
44 MB
Jun 21, 2019