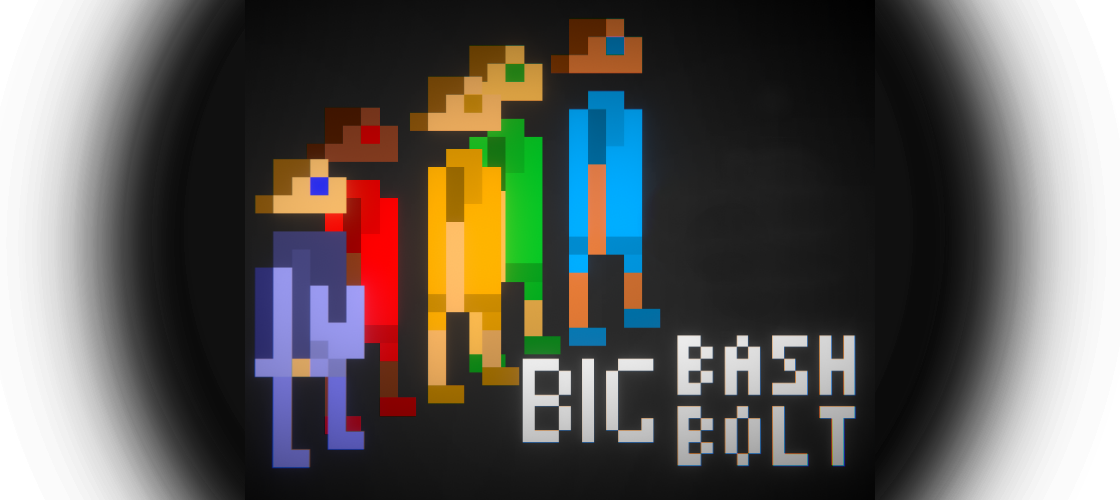 Big Bash Bolt
Release 1.4! The game is now more fun!
---
Ok, so right out of the gate, I smashed some bugs, and the ones I know of are now gone! There was too many scaling issues and a strange bug that caused you to always come first, but no more of that mess.
And then there's a change that no one wanted... It's now more difficult. This probably sounds stupid, particularly with people having said it was already impossible, but now, it's harder. And still possible. Thing is that you could *almost* win without using items, so I think many people ignored them. Now, items are essential to victory, and you need to aggresively learn how to use the different equipment, the map and the Race Official AI. Furthermore, there's now more spacing between the other racers. Previously, you either came first or you came last, since everyone was bunched together. Now, the racers quickly split, with incremental difficulty getting from 4th to 3rd to 2nd and 1st, which is certainly smarter design. Then, the hardest challenge is coming first, and receiving the golden trophey. It's the sort of challennge that has kept myself as the dev, playing for hours, trying to get first, and then despair when I was bearly caught and the relief when I finally got first place. It was electric. So that's why the difficulty has been ramped, because if you give it a chance, there's some damn tense moments, evading guards and risking everything to win.
So then, striving for that goal, items no longer spawn on the path, and are always off the side. Since they are so essential, it's an interesting risk reward scenario. And a few overpowered items were nerfed, but there's still enough power to keep the items useful. An old potion was removed and replaced, and now we will live without the entrapment effect, and instead have the fire feet effect, which creates a blazing trail to kill racers. It's still very useful, but not completely broken like entrapment was.
I'm also bracing myself for an artistic shift with the game, since I just received a graphics tablet for my birthday. With that, I did some adventuring, cleaned up some artwork, and spent a few hours creating the following art for when you lose: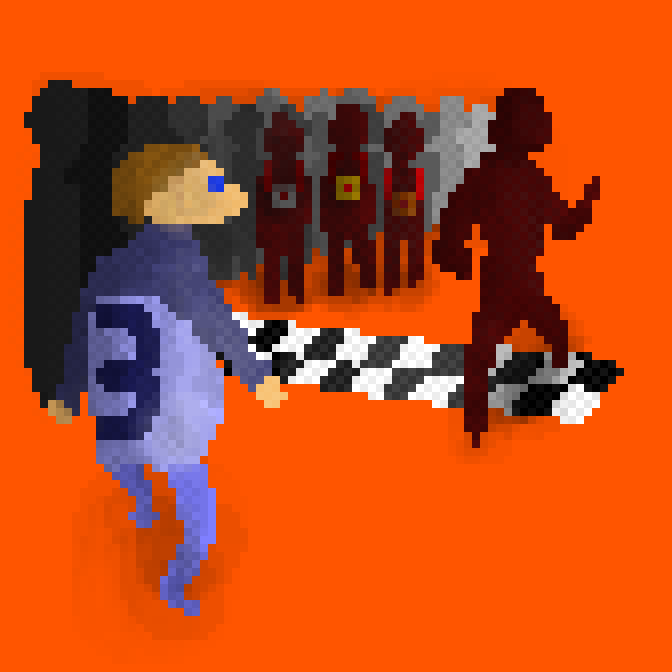 A neat thing about that artwork, is that the number of racers with medals in the background completely depends upon your position in the race. If you were to come third, then there would only be the person wearing the gold medal, since the second place is just crossing the line, leaving you third.
And since you're still reading, you must really care about the development of this game. If so, could you please like the post, just so I know if anyone even reads this far, and if there's interest in further development.
Speaking of further development, this update exists because I'm porting all of my games to new platforms like Newgrounds and GameJolt. These get far more attention than Itch.io, so the pressure's on to have a smooth experience. Big Bash Bolt will be getting additional, major updates in the forseeable future, and so will many of the games in my library, so that they can be published to the bigger online platforms. I'll still exist on Itch.io, but now I'll also be hanging around Newgrounds and Gamejolt. Thank you for reading!
Files
Big Bash Bolt WEB v1.4.zip
Play in browser
Jun 13, 2019
Big Bash Bolt WIN v1.4.zip
21 MB
Jun 13, 2019
Big Bash Bolt MAC v1.4.app.zip
23 MB
Jun 13, 2019
Big Bash Bolt LINUX v1.4.zip
26 MB
Jun 13, 2019